Our Fleet Manager, Jeff Bailey, has over 13 years of experience working in the automotive industry.
Saskatoon Motor Products is dedicated to helping both small businesses and large corporations with their fleet vehicle needs.Our fleet experience doesn't stop at the sale. Servicing our fleet customers properly has always made the difference. Our state of the art facility was designed to ensure we can meet and exceed your fleet service needs. With a dedicated team for fleet customers, we can offer you many advantages.Please call Jeff directly at 306-242-0276 or contact him via email at [email protected] for any fleet inquiries you may have!
Chevrolet Business Fleet Dealer
Small Business
Large Corporation
Government Fleet
No matter what profession you are in, you will need specialized vehicles to get the job done. Our experienced team will guide you through the entire process to ensure you get what you need.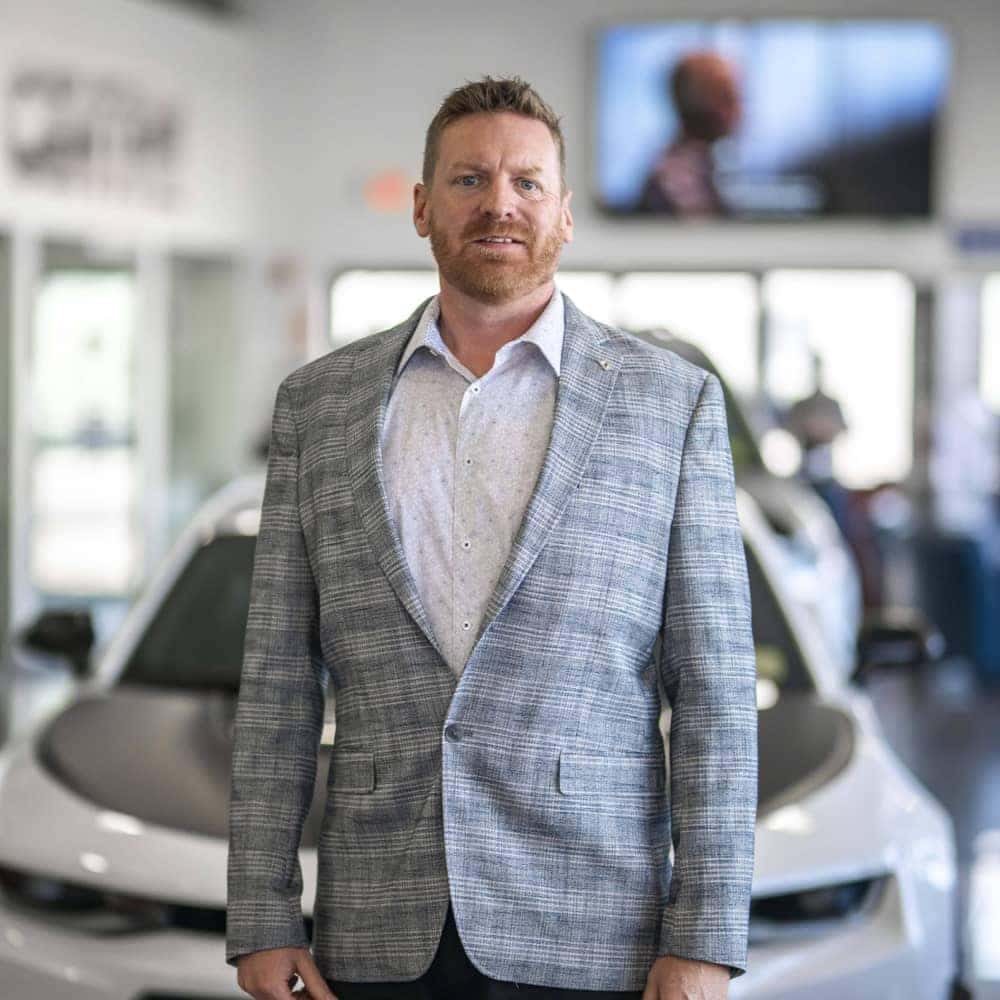 2023 Fleet Ordering
Are you looking to add vehicles to your fleet for 2022 or 2023?It is best that you start thinking about this sooner rather than later.With demand continuing to exceed our supply as well as long-term constraints in place for the foreseeable future, new orders for the 2022 Model Year (MY) vehicles listed will still be accepted but have a high potential to not be released for production as 2022 MY units.
The following GM Canada Fleet vehicles are "Fully Subscribed" for the 2022 MY:
Light-Duty (LD) Limited as of September 28th, 2021
Heavy-Duty (HD) Trucks and Express Vans as of October 4th, 2021
Chevrolet Colorado, Trax, Spark, Bolt EV and All Full-Size SUVs as of October 14th, 2021
22.5MY Light Duty (LD) Next Generation Trucks and Equinox as of February 11th, 2022
As such I am advising you to start looking at your vehicle needs for late 2022 and 2023 as the order banks for the 2023 Model Year are currently scheduled to open as follows.
February 24, 2022 – Trailblazer
March 24, 2022 – Traverse
April 21st, 2022 – Silverado 2500/3500HD, Silverado 1500
May 5, 2022 – Blazer, Malibu
May 19th, 2022 – Tahoe, Suburban
June 16, 2022 – Equinox, Express Vans (including Express Cutaways)
June 30th, 2022 – Malibu
TBD – Trax, Spark, Colorado, Bolt EV, Bolt EUV
With production to begin as follows,
April 25, 2022 – Trailblazer
June 6, 2022 – Traverse
July 11, 2022 – Blazer
July 18, 2022 – Silverado 2500/3500 HD, Tahoe, Suburban
August 15, 2022 – Express Van
August 22, 2022 – Equinox
August 29th, 2022 – Malibu, Silverado 1500 Regular Cab
September 6, 2022 – Silverado 1500 Double/Crew Cab
TBD – Trax, Spark, Colorado, BoltEV, Bolt EUV
Chevrolet Business Choice Offers(1)
With the GM Business Choice program (1), you'll have access to options that help offset the cost of getting your select new Chevrolet vehicle work-ready. Upfit(2) or upgrade your new vehicle to meet your business solutions using one of the program's four options.New this fall! Take advantage of a 3-YEAR COMPLIMENTARY SUBSCRIPTION(4) OF THE CHEVROLET REMOTE ACCESS(5) + ONSTAR SAFETY & SECURITY PLAN(6), VALUE OF UP TO $1,250 *Requires purchase of additional equipment on certain models.
Am I eligible for Business Choice Program?
Business owners will need to answer "yes" to one of the following questions in order to be eligible:
Do you operate a business in Canada (have a BN or GST number)? OR
Do you currently have a GM Fleet Account Number?
Business Fleet Eligibility and Enrollment
| | | |
| --- | --- | --- |
| Do you have a minimum of 5 vehicles licensed and regestered in your company name today? | You're Eligible | Request A Quote |
| Will your current planned purchase take you up to the 5 vehicles minimum requirement? | You're Eligible | Request A Quote |
| Will you be purchasing 3 or more vehicles for your business in the planned purchase? | You're Eligible | Request A Quote |
| Are you a Government Agency, Government Regulated Utility, Public School, or Medical Hospital? | You're Eligible | Request A Quote |
| Are you an existing General Motors Fleet customer (you have a FAN)? | Visit dealer to validate | GM Dealer |
If you do not qualify for a General Motors Fleet account but have an existing business, there might be other incentives available to you. Click here.
---