2016 Chevrolet Equinox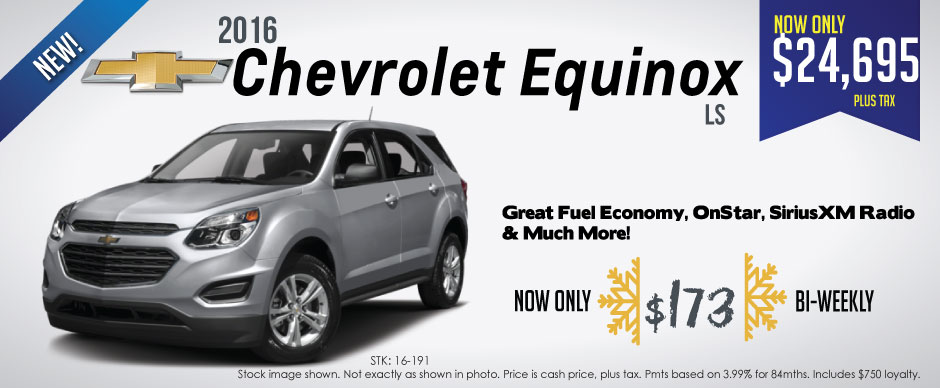 Still in school? Just graduated?
SMP wants to help you get in the driver's seat of your very own new Chevrolet with the GM Student Bonus program. To learn more, call (306) 242-0276.
*pmts do not include tax. Prices include cost of accessories and fees, are plus taxes.Discount is based on using all discounts and credits, including cash discount. Offers may change - see dealer for details.