We are blowing out our 2014 Cruze lineup, and you can take advantage by saving THOUSANDS of dollars. Check out this 2014 Cruze LS for only $12,532. This won't be around for long, take advantage while you can - stop by SMP today to test drive!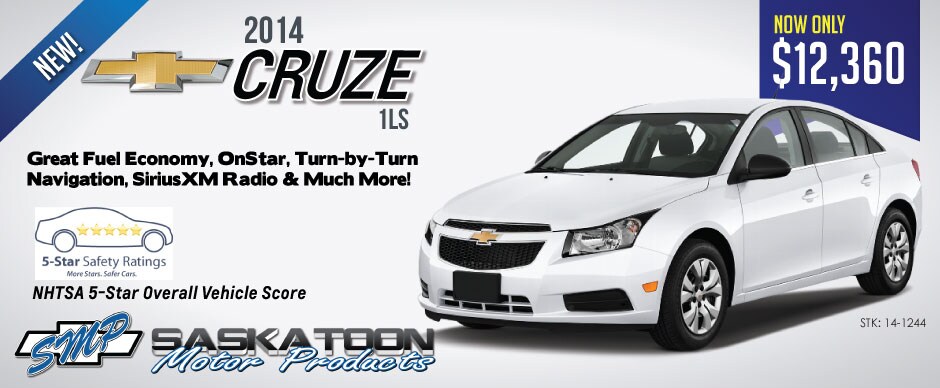 Another 2014 Cruze 1LS is on special at SMP, for the low price of $12,360. Are you looking for a quality vehicle for a low price? Well now is the time to buy at Saskatoon Motor Products, because we are blowing out our 2014 lineup. 

Still in school? Just graduated?
General Motors wants to help you get in the driver's seat of your very own new Chevrolet, Buick, GMC or Cadillac with the GM Student Bonus program. To learn more, call (306) 242-0276.